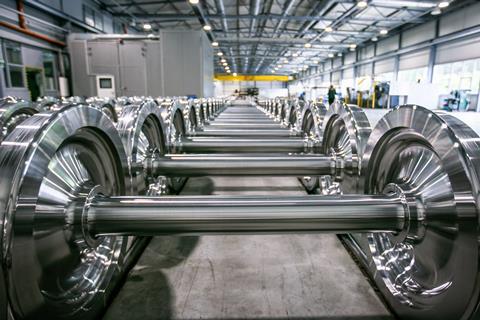 Lucchini RS has completed work to double capacity at the Lucchini Poland plant in Mińsk Mazowiecki, installing a 'state-of-the-art' automatic line for machining and quality control of rail axles and a line for wheelsets and gearbox overhauls. Photovoltaic panels will generate approximately 20% of the site's annual energy requirements.
Siemens Mobility has opened a workshop in Offenburg where it will maintain 27 two-car Mireo Plus B battery multiple-units for use by Südwestdeutsche Landesverkehrs on Netz 8 Ortenau services in Baden-Württemberg from December 2023. SWEG will lease the depot to Siemens Mobility for 30 years.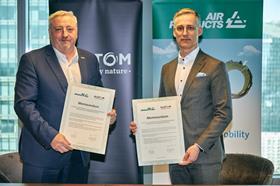 Alstom and hydrogen supplier Air Products have signed an agreement to co-operate in Poland. Alstom would provide fuel cell powered trains, while Air Products would distribute and store hydrogen and provide refuelling infrastructure within its own supply chain. The agreement announced on June 13 follows one covering the Czech Republic signed by the companies in 2022.
French transport infrastructure data analysis software company RAILwAI has opened an office in Barcelona, and regional rail operator FGC has signed an agreement to use its Geometry track maintenance analysis tools.
Keith Dierkx has joined Princeton Consultants to expand the firm's rail and transportation practices. He was previously Executive Director Transportation & Logistics at Oracle, and before that Global Rail, Freight & Logistics Leader at IBM.
Chris Forster, Managing Director & Founding Partner of Apex Rail, was re-elected for a new three-year term as Treasurer of the Rail Working Group at its annual general meeting on June 5.
Accenture has entered into an agreement to acquire Anser Advisory, which provides advisory, compliance and management services for projects in the US transport and other infrastructure sectors.