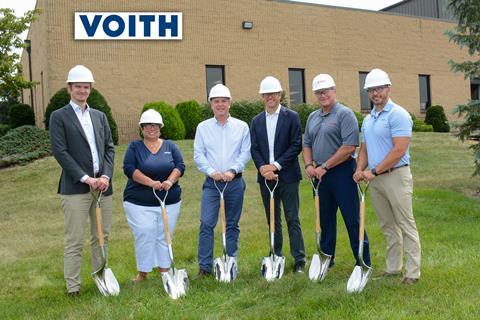 Voith Turbo North America has begun work on a $5m expansion of its workshop in York, Pennsylvania. The company said it is seeing increasing manufacturing needs in many markets, with the main growth related to the rail industry. Rail operations at the site will transition from a mostly service-based disassembly and reassembly business to new manufacturing, and will be able to support higher volume products like gearboxes and couplers. Construction is expected to be complete by spring 2024.
United Wagon Co has undertaken a reorganisation of its Tikhvin Freight Car Building Plant, with the co-located North-West Investment & Industrial Co, Heavy Engineering Plant, Transmashenergo and OVK Tsentrokuz businesses becoming part of TVSZ rather than operating as separate companies. In 2022 TVSZ's revenue fell by 40% to 28·4bn roubles, with a net loss of 14·8bn roubles compared to a loss of 6·1bn roubles in 2021. Production was interrupted because international sanctions cut off the supply of bearings.
Auxo Investment Partners has acquired Cariboo Central Railroad Contracting, which is based in Kelowna, British Columbia and provides maintenance and construction services in western, central and northern Canada. The deal announced on August 23 is US investor Auxo's first acquisition in the Canadian market. Cariboo will continue to be managed by current CEO Clint Stibbard and General Manager Bryson Gibson, and will be integrated into Auxo's Genesis Rail Services brand alongside maintenance company Genesis Rail and Ferrovia Vegetation Management.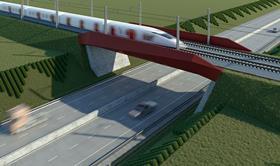 The 2023 Rail Baltica Industry Day which was originally to be held in Tallinn on September 26 will now be an online event on November 8. Project promoter RB Rail said the revised format will provide interested partners and suppliers with an opportunity to gain insights into project and country-specific information, procurement strategy and upcoming procurement plans. The primary working language will be English, with simultaneous translations in Estonian, Latvian and Lithuanian.
Systra has completed the acquisition of tunnel design companies Bamser in Australia and Subterra in Spain. 'These acquisitions further consolidate the expertise we can offer', said Nick Salt, Managing Director Uk & Ireland, on August 18. 'Tunnels are complex structures requiring specialised skills, I am delighted we can draw upon such a significant resource to support our clients in engineering underground structures.'
Brightline train crew are to use Comply365's mobile app to access operating rules, bulletins, special instructions and other important operating documents. They will also use Comply365's electronic forms to capture data to send to other departments.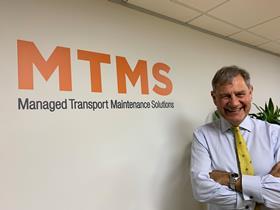 Bruce Spencer has joined UK depot maintenance and transport chemical, consumables, paints and coatings supplier Managed Transport Maintenance Solutions as Group Strategic Lead, looking at the business's long-term aims.
The US Railway Supply Institute has appointed Ashley Shelton as Senior Director of Government & Public Affairs from September 12. She has held various positions in the Office of Representative Rick Crawford since April 2013, including working closely with members of the House Transportation & Infrastructure Committee.
Getlink's Channel Tunnel car-carrying service LeShuttle has worked with InterLnkd to launch an online shop selling fashion, beauty, retail and holiday products alongside travel bookings.