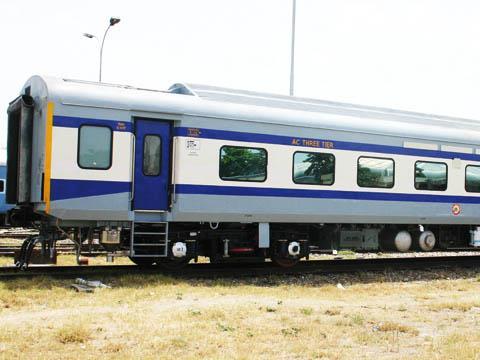 INDIA: Rail Coach Factory Kapurthala has announced that it achieved its highest ever production of 1 701 coaches of 23 types during the year to March 31 2014, ahead of the plant's design capacity of 1 500 coaches/year.
To 'bring world class railway technology to the common man', 121 LHB type stainless steel coaches were supplied for non-AC mail/express trains, and RCF plans to switch over completely to production of LHB type coaches in the near future.
Very Early Smoke Detection Alarm systems are now being installed on stainless steel coaches. All coaches are being supplied with 'bio-toilets' incorporating treatment technology developed in association with the Defence Research & Development Establishment, and retrofitting these to existing vehicles took the total number installed in 2013-14 to 2 096.
In addition to its own production, RCF Kapurthala supplied 150 partly-completed coaches to Indian Railways' RCF Raebareli plant.