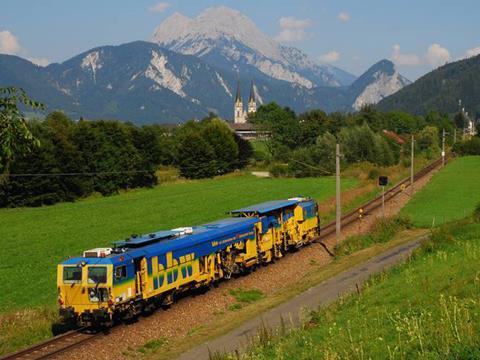 EUROPE: The Bahnbau Wels subsidiary of infrastructure contractor Rhomberg Sersa Rail Group signed a contract to acquire the Universale-Bau track and construction business of the insolvent Alpine group on July 15. Alpine had filed for bankruptcy on June 28, after efforts to restructure the business failed.
The purchase of Universale for an undisclosed price is subject to creditor, court and regulatory approval, which RSRG expects to be forthcoming. Universale would then be managed as an independent subsidiary.
Founded in Salzburg in 1921 and acquired by Alpine in 2002, Universale specialises in groundwork and underground construction, track superstructure, cable installation, noise abatement, construction material trading, equipment hire and rail infrastructure maintenance. It has around 150 staff, and turnover of about €20m in 2012.
'For us it is important that we can now offer a future to the many employees of Universale, as well as ensure the continuation of projects for our customers', said Oswald Ortner, CEO of Bahnbau Wels.