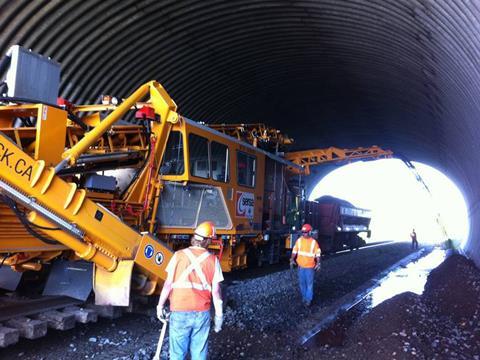 CANADA: Rhomberg Sersa Rail Group has become the sole owner of Sersa Total Track Ltd after purchasing the remaining shares from Tim Mann.
STT provides a range of track inspection, construction, maintenance and renewal services, with a fleet of heavy maintenance and construction equipment. It is based in Mallorytown, Ontario, has 50 employees and recorded sales of just under C$11m in 2014.
Sersa Group acquired a 68% stake in Total Track in December 2009, renaming the business Sersa Total Track. It then became the Canadian division of Rhomberg Sersa Rail Group following the merger of the Austrian and Swiss firms in 2012.
'We are looking forward to continuing the story of success that Sersa Total Track had in the past, now as sole owner of the company', said Rhomberg Sersa Rail Group CEO Hubert Rhomberg on January 26.