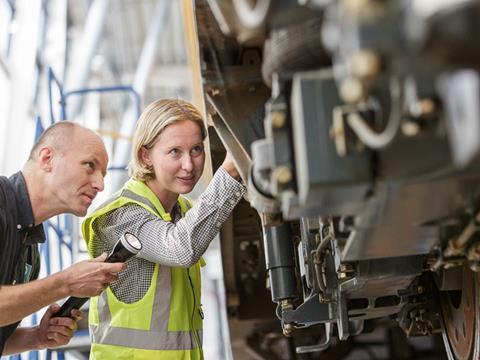 RICARDO: Engineering and consulting company Ricardo announced an agreement to acquire consultancy and assurance business Lloyd's Register Rail on April 17.
Ricardo will pay Lloyd's Register Group £42·5m on a cash-free and debt-free basis, funded from its £75m bank facilities; Lloyds Bank has increased its revolving credit facility with Ricardo from £20m to £40m.
The transaction is expected to be completed by July 1. LR Rail will then be combined with Ricardo's existing rail activities to form an international rail business branded Ricardo Rail. Current LR Rail Managing Director Paul Seller will become Managing Director of Ricardo Rail, reporting to the CEO of Ricardo plc.
In parallel, a standalone assurance management entity called Ricardo Certification Ltd will be established to hold and manage all future accreditations, enabling the independence of assurance services.
'Lloyd's Register Rail has an impressive market reputation and a very similar culture of quality and excellence in engineering to Ricardo', said Ricardo plc CEO Dave Shemmans. 'The combination of their geography, product offering and independent assurance and consultancy expertise complements our own, and will position Ricardo for the growth in this important sector. We believe that increasing global urbanisation will create a growing demand for assurance, consulting and engineering expertise in rail to drive safety, efficiency and sustainability.'
LR Rail has 440 rail engineers and specialists at offices across Europe, Asia and the Middle East. In the year to June 30 2014 it recorded revenue of £48·1m, EBITDA of £3·7m and gross assets of £19·7m. For the year ending June 30 2015 it is expected to deliver revenue in excess of £50m and a standalone EBITDA margin of 8%. It has a 12 month order book totalling in excess of £50m.
Norwegian railway authority Statens Jernbanetilsyn has appointed LR Consulting – Energy as a designated body qualified to verify that vehicles and infrastructure meet national standards. Spain's ENAC has recently accredited Lloyd's Register España as independent safety assessor for energy, infrastructure and rolling stock subsystems, adding to its previous control, command and signalling accreditation.