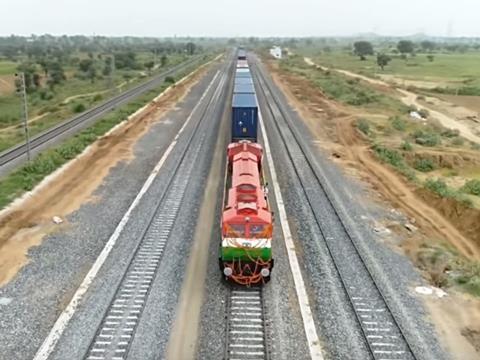 INDIA: The government's plans to divest a further stake in railway consultancy RITES attracted mixed interest, with the initial offer being oversubscribed by 132% but retail interest failing to meet expectations.
The Finance Ministry had announced its intention to reduce its holdings in various state-owned companies, in line with an agreement with the Securities & Exchange Board of India to maintain a minimum 25% public shareholding for at least three years.
The Ministry of Railways previously held a 77·39% stake in RITES. It had sold an initial 12·8% of the state-owned business in 2017-18 through an offer that was heavily oversubscribed, and disposed of a further 9·8% stake in November raising Rs7·29bn. At that time it announced its intention to disinvest a further tranche of up to 15%, equivalent to 16·5 million shares.
The current Offer for Sale saw an initial batch of 10 million shares made available to non-retail investors on February 27, at a floor price of Rs298 per share. This was a 6% discount on the previous day's closing price of Rs318, and attracted bids for 13·2 million shares. A further 2·5 million shares were offered to retail customers the following day, at a discount of Rs8, although the take-up was reportedly less enthusiastic.
Reflecting the initial response, RITES confirmed that government would exercise the oversubscription options in the Offer for Sale, and make a further 4 million shares available, mostly to non-retail buyers The total sale is expected to reduce the government's holding by around 10% and raise an estimated Rs7·45bn. On the day after the sale, the RITES share price fell to Rs293.