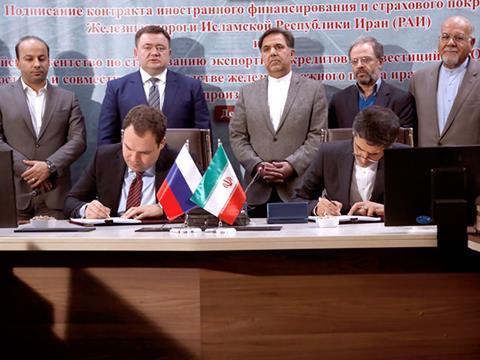 IRAN: A memorandum of co-operation for the joint production of rolling stock was signed by national railway RAI and the Russian Export Centre on December 18.
The memorandum provides for Russian companies to invest €3bn in rolling stock financing and the formation of joint ventures which would support the localisation of production.
Iran's Ministry of Roads & Urban Development said this could cover 20 000 wagons, 1 000 coaches and 350 freight locomotives.
United Wagon Co and Iran's Wagon Pars, Wagon Kowsar Co and Foolad Derakhshan are to jointly produce an initial 600 wagons as part of the agreement.