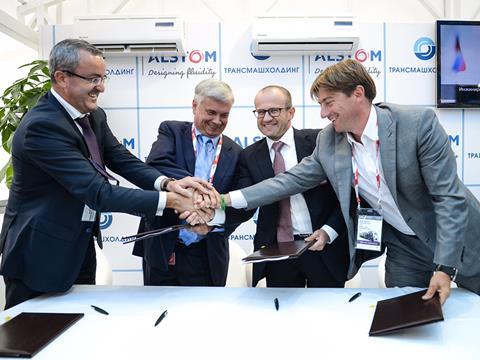 RUSSIA: An agreement to establish a signalling R&D centre by the end of the year was signed by Alstom, Transmashholding and the NIIAS and Skolkovo Foundation research organisations during the Expo 1520 trade fair.
The R&D centre is to be located at the Skolkovo technology cluster near Moscow. According to Martin Vaujour, Senior Vice-President, Alstom Transport Russia & CIS, it will focus on the development and commercialisation of 'cutting-edge' rail traffic management technologies for conventional and high speed lines, using satellite navigation and digital communications.
'Once again, we confirm our commitment to bring the best of our knowledge to the 1 520 area,' said Vaujour, adding that Alstom is 'firmly set on the local market' and looks forward 'to further expand our co-operation with local players, not only for trains, but also for signalling and infrastructure'.