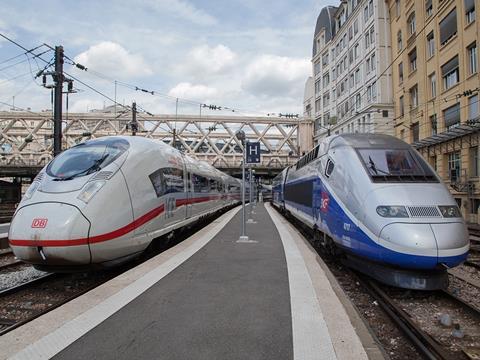 INDUSTRY: A business combination agreement for the proposed merger of Siemens' Mobility division with Alstom was signed by the two companies on March 23.
The BCA sets out the terms and conditions agreed by the companies, building on a memorandum of understanding signed on September 26 2017 and the conclusion of the works council consultation process at Alstom.
'With the signing of the BCA, we have reached an important milestone on the way to building a new leader capable of tackling the challenges of tomorrow's mobility', said Alstom Chairman & CEO Henri Poupart-Lafarge. 'Both companies are working diligently and in a very good spirit to progress towards closing.'
The proposed leadership for the future board of directors of Siemens Alstom was also announced. The board would have 11 members, with six including the Chairman being appointed by Siemens, four independent members and the CEO.
Siemens is proposing the nomination of Roland Busch, a member of its management board, as Chairman. This would be in addition to his duties at Siemens AG. Yann Delabriere, who is currently Lead Director of Alstom's board would be appointed as Vice-Chairman and independent director. It was announced on September 26 that Poupart-Lafarge would continue to serve as CEO of the combined company as well as be a member of the board.
The nominations are subject to the approval of Alstom shareholders as well as completion of the deal itself, which is expected at the end of 2018 subject to the approval of regulators and Alstom shareholders at meeting planned for July.
The new group would be headquartered in the Saint-Ouen suburb of Paris, and continue to be listed on the Paris stock exchange. As part of the transaction, Siemens would receive newly issued shares in the combined company representing 50% of the share capital of Alstom on a fully diluted basis.
'This is the birth of a new champion, uniquely equipped to cater to the world's rapidly changing mobility needs', said Delabriere.