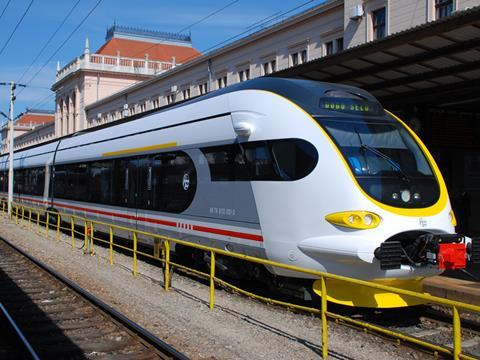 CROATIA: Siemens has opened a Railway Telecommunications Test & Integration Laboratory in Zagreb. The facility contains various types of main line and urban rail telecoms infrastructure, which can be adjusted to assist with developing and testing equipment or used for customer demonstrations and training.
The equipment includes GSM-R and TETRA networks, various types of terminal including dispatching, voice recording, billing and network management systems, and facilities for testing clock, public address, passenger information, emergency call, PABX IP telephony, CCTV, wi-fi and infotainment technology.
'We are very proud of this lab, which is the result of a long and fruitful collaboration with our partners and also a tangible demonstration of our strong experience in the field of telecommunication for the transportation market', said Bernard Payer, Head of the Infrastructure & Security Business at Siemens Convergence Creators.