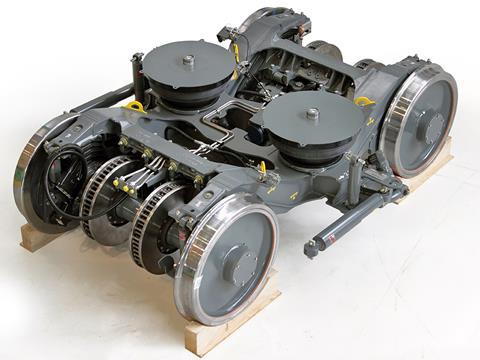 UK: Siemens is investing £8m to develop a bogie servicing centre at one of its existing sites in Lincoln. The facility is expected to have around 20 staff when it opens in June, increasing to employ around 40 technicians by the end of 2019.
The site will initially focus on servicing bogies and wheelsets for Siemens rolling stock operating in the UK, including Eurostar's Velaro e320 high speed trainsets and domestic operators' Desiro City commuter EMUs. The first major project will be a 1·6 million km overhaul programme for Eurostar.
The Lincoln facility will join an international network of 10 Siemens Rail Service Centres 'which are pioneering the most advanced rail servicing techniques using digital technologies', said Johannes Emmelheinz, Head of Customer Services for Siemens' global Rolling Stock business, on February 2.
'Today's announcement demonstrates Siemens' long-term commitment to the UK rail sector and is a further significant step in our long-term plans to grow our already extensive footprint here', added Vernon Barker, Managing Director for Rail Systems for Siemens in the UK.