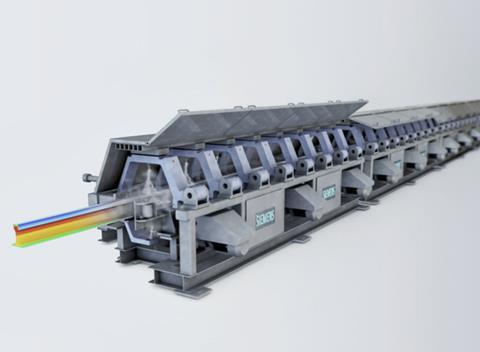 KAZAKHSTAN: Siemens Metals Technologies has been awarded an 'upper double-digit million euro' contract to supply Aktobe Rail & Section Works with a rail and section rolling mill.
The mill is being constructed under the auspices of national railway KTZ and will supply rail for domestic use as well as export to CIS countries. Production is scheduled to start in the second half of 2014.
The combined rail and section mill will be able to produce around 200 000 tonnes of rail per year in lengths up to 120 m, as well as 230 000 tonnes of angle, U and I-section. The rolling line will be equipped with the Idrha+ rail hardening technology developed by Siemens and Centro Sviluppo Materiali SpA od Italy.