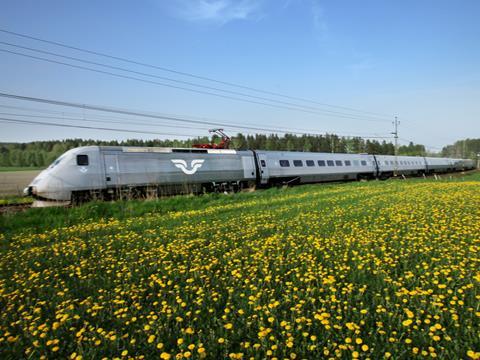 SWEDEN: US-based passenger rail search and booking technology company SilverRail Technologies has acquired a 75% stake in Swedish national operator SJ's ticketing IT business Linkon.
Linkon provides ticketing IT systems including mobile and e-ticketing, inventory management and settlement. SilverRail is to retain Linkon's full team and offices in Stockholm and Norrköping.
'Linkon is a great fit for us,' said SilverRail CEO and co-founder Aaron Gowell when the deal was announced on January 13. 'Our global rail search and transaction platform is revolutionary for the industry, but our ability to innovate is often constrained by the limitations of the underlying rail operator systems. Linkon brings us direct access to one of the most forward-looking rail markets in the world. As a combined force, we'll be able to deliver a world class customer-centric ecommerce experience for global rail travel.'
According to SilverRail, 85% of rail tickets in the Swedish market are currently delivered via mobile.
'There has never been more growth or investment in global rail, but it is still extremely difficult to search for and book rail travel', said Gowell. 'Until it is as simple and easy to book a rail trip as it is to book a flight, the rail industry will not realise its full potential. Combining Linkon's expertise from the rail operators' perspective with our own strong track record working in a global market place makes SilverRail extremely well placed to solve this challenge.'