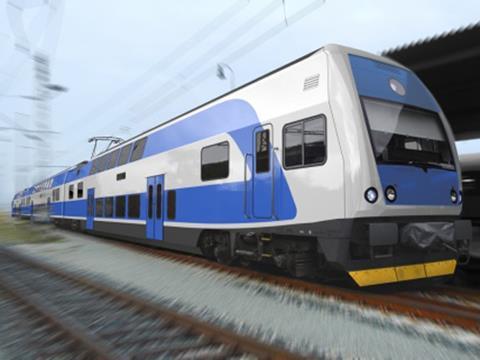 RUSSIA: Czech rolling stock manufacturer Škoda Transportation and Kirovsky Zavod signed a memorandum of understanding on April 22 for each to invest US$20m in the creation of an equally-owned joint venture to produce trams, metro trains and double-deck EMUs for the Russian market in St Petersburg.
The Kirov-Škoda joint venture is aiming for sales of US$130m by the end of 2015. Kirov will take over from Vagonmash as Skoda's partner in the production of nine six-car NeVa trainsets ordered by the St Petersburg metro in August 2012.
'By establishing the joint venture Kirovsky Zavod will expand its competencies in production of electric trains and introduce unique high-tech Škoda products to Russian and Eastern European markets', said Kirovsky Zavod CEO Georgy Semenenko.