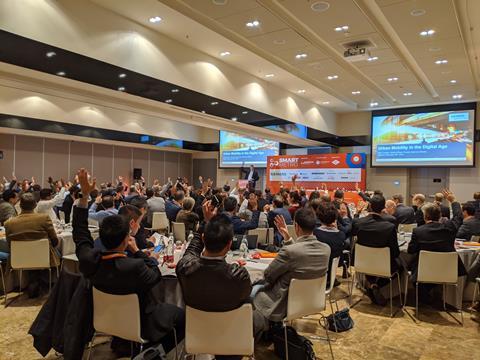 EVENTS: Last year we saw a lot of change on the Railway Gazette Group. Now as we move into 2020, I am delighted to add more industry leading events to our growing portfolio.
In 2018, our parent DVV Media International Ltd purchased Global Transport Forum, a media organisation which produced a suite of conferences and digital media through the SmartRail World brand.
Over the past few months, we have been looking at ways to provide you with seamless access to agenda-setting business events to complement our market leading print and digital content.
As a result, we have now rebranded SmartRail World as Railway Gazette Events.
This year, Railway Gazette Events will deliver two bespoke congresses in North America and two in Europe.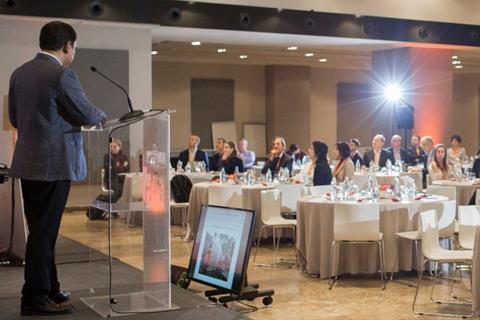 SmartTransit East takes place in Boston this March, and SmartTransit West is due to be held in Denver in October. These events will look at how digitalisation and technology is reshaping the transport sector and how cities and economies function.
SmartRail will be held in Roma in May, focusing on an audience of main line rail specialists including infrastructure managers, passenger and freight operators and policymakers.
SmartMetro in Wien will provide a global meeting place for the metro, tram and light rail community.
In addition, Railway Gazette Events will deliver our annual Rail Business Awards, taking place in London in February. Now in its 22nd year, the awards recognise excellence in the UK rail industry.
As always, the Railway Gazette Group's core values remain the same: offering high-quality and accurate industry-focused news and analysis, produced by our expert team. With the formation of Railway Gazette Events, we look forward to offering you even more insight to support your business-critical decisions in the years to come.
Andrew Walker
Divisional Director
Railway Gazette Group