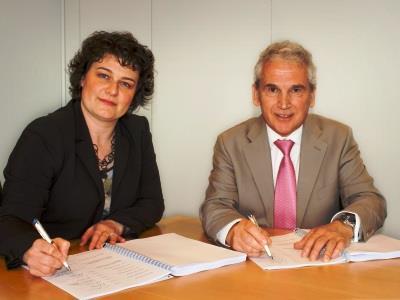 INTERNATIONAL: Montréal-based international infrastructure and engineering group SNC-Lavalin announced on October 4 that it had agreed to acquire the rolling stock engineering and rail operations consultancy Interfleet Technology under a deal signed on October 3.
Formed in 1994 through a management buy-out of British Rail's former inter-city train engineering services business unit, Interfleet has expanded significantly over the past 15 years. As well as acquiring companies in Sweden and Germany, it has opened offices as far apart as the USA, India, China and Australia. From an initial team of 90 people, the company currently has over 600 employees based at 22 international locations on four continents, including 300 staff in the UK where it has offices in Edinburgh and London as well as its traditional headquarters in Derby. Earlier this year the company launched a new business in the form of Interfleet Transport Advisory Services.
Founded in 1911, SNC-Lavalin is a leading engineering and construction group, undertaking the development, operation and maintenance of infrastructure, with a strong presence in the urban rail market across North America and elsewhere. With offices in Canada and 35 other countries, the group says it is currently active in more than 100 countries.
SNC-Lavalin sees a good fit between its existing Mass Transit and Rail Services activities and those of Interfleet, which will form part of SNC Lavalin's Urban & Environment division, headed by Executive Vice-President Jim Burke, but will continue to trade under its existing brand, with Managing Director David Rollin remaining in post.