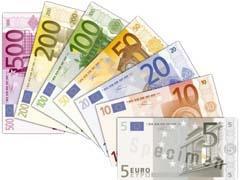 ALSTOM: Presenting the company's results for 2011-12 on May 4, Chairman & CEO Patrick Kron announced a 'solid commercial performance' for the last financial year, with sales gradually recovering.
In the year to March 31 2012 Alstom booked €21·7bn of orders, up 14% on the previous year. Emerging countries accounted for around 60% of sales, although the Transport business was 'active' in Europe. Total sales at €19·9bn were down 5%, with Thermal Power down 10% and Transport by 8%, reflecting a drop in orders in 2009. However, there was a 'marked improvement' in the last quarter of 2011-12.
Income from operations amounted to €1·4bn, an operating margin of 7·1%. Net income increased 58% to €732m from a low of €462m the year before, which had been impacted by restructuring and 'capacity adjustments'.
Looking ahead, Kron expected a 'sound level of orders' with sales increasing by more than 5% annually over the next three years, and operating margin improving to around 8% in March 2015.