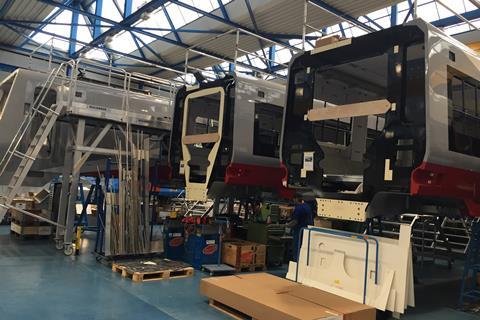 STADLER: Stadler Group CEO Dr Thomas Ahlburg has left by mutual agreement with the board, owing to 'different views' regarding strategic and organisational development, the company announced on May 21.
Executive Chairman Peter Spuhler has returned to his previous role of Group CEO on an interim basis with immediate effect, although Ahlburg will continue to serve as a Senior Adviser until the end of 2020.
Spuhler thanked Ahlburg for his commitment to the role which he had held since January 2018, emphasising that he had driven the internationalisation and expansion which culminated in the group's April 2019 IPO. 'Although not always of the same opinion, I have come to know and appreciate Thomas as a passionate and pragmatic CEO', Spuhler said.
Separately, Stadler reported that the Covid-19 crisis had had relatively little impact on its business, with no decline in demand, although it accepted that the long-term consequences were difficult to assess. The group had 'very solid liquidity and a continuously very high order backlog over several years'. However there had been brief interruptions to some supply and transport chains, and travel restrictions had delayed authorisation, customer acceptance and invoicing of new trains.
As a result the company expects that certain revenues from the Rolling Stock segment will be deferred, while reductions in train services during the pandemic will lead to a temporary decrease in Service & Components revenue.
Previous financial targets for 2020 have been suspended, and further information will be provided when the half-year results are published on August 25.