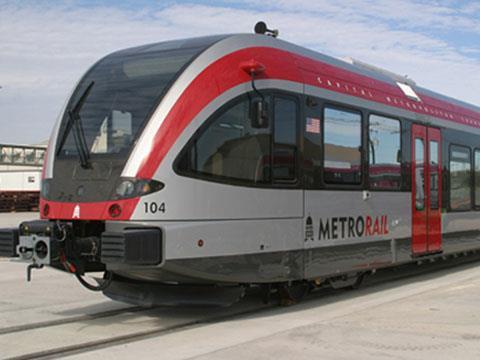 USA: Swiss rolling stock manufacturer Stadler Rail has established subsidiary company Stadler US Inc in Westfield, New Jersey, to provide sales and support services for the North American passenger rail market.
Announcing the formation of the subsidiary on April 29, Stadler Rail said its 'long-term commitment' is to enable 'rail vehicles with state-of-the-art technology, Swiss precision and craftsmanship to be built in North America'.
Stadler has sold 20 European-built GTW 2/6 diesel multiple-units to NJ Transit, six to Capital Metro in Austin, Texas, and 11 to Denton County Transportation Authority in Texas.