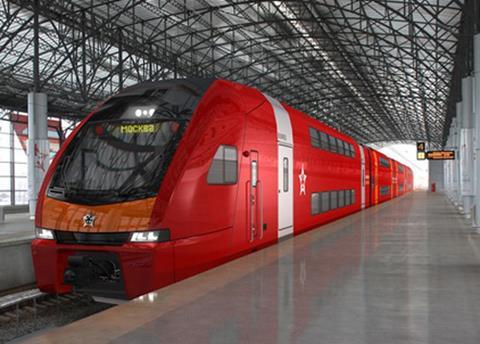 STADLER RAIL: Initial successes have been achieved under the strategy of targeting new markets and sectors to counteract the effect of the European debt crisis and changes in exchange rates, Stadler Rail said when presenting its annual results for 2013.
Orders with a total value of SFr2·6bn were received in 2013, including important contracts in central and eastern Europe. This marked a return to previous levels of orders after a dip to SFr0·7bn in 2012.
Full order books from 2008-10 helped to achieve a turnover of SFr2·5bn last year, with the delivery of around 250 trainsets and trams, but the low orders in 2012 mean that the workload at Stadler's Swiss plants is 'still insufficient' through to mid-2015.
Stadler has entered the metro train market with an order from Berlin, and expects to enter the 250 km/h long-distance market with an order from SBB for trains for the Gotthard route, although award of this contract is currently being held up by appeals from losing bidders.
Around half of the workforce is now based outside Switzerland. Stadler has completed construction of 'a high-performance, state-of-the-art' factory in Minsk to serve the CIS markets, and is hoping to enter the Middle East region. Its servicing activities are also growing, with contracts signed in Switzerland, Poland and Sweden and the takeover of Voith Rail Services in the Netherlands. Stadler also sees 'real potential' in the repair sector
Stadler Rail in numbers
Year
2013
2012
2011
2010
2009
2008
2007
Turnover, SFr bn
2·5
2·4
1·39
1·09
1·06
1·06
1·24
Orders, SFr bn
2·6
0·7
1·3
2·87
1·31
2·6
Workforce
6000
5000
4500
3500
2400
2400
2300