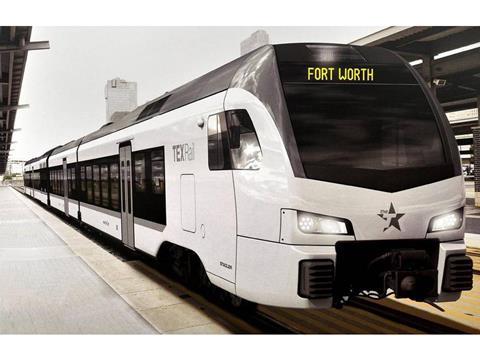 USA: Stadler Rail's US subsidiary has selected North Salt Lake, Utah as the location of a temporary rolling stock assembly plant, the state Governor's Office of Economic Development announced on December 10.
It is also being considered for the site of a permanent factory which Stadler is to develop under a 15-year plan to expand its presence in the North American market.
The need for a US plant arose once Fort Worth Transportation Authority signed an order in June for eight Flirt 3 DMUs for its TEX Rail project, with options for more. This was the first contract won by Stadler which included federal funding and was thus subject to Buy America regulations requiring 60% of the contract value to be sourced in the USA.
The Governor's Office of Economic Development said Stadler had indicated that its expansion could create up to 1 000 jobs over the next 15 years, and generate up to $30m in capital investment. In an effort to encourage Stadler to select Utah for the permanent plant, the state has offered tax incentives and a grant to support rail upgrades.
'We are delighted that Utah is able to provide such a great location for the final assembly of our trains for the TEX Rail order', said Peter Spuhler, owner and CEO of Stadler Rail Group. 'Conditions here are ideal, and we are confident that this represents important progress in our US business. The two-phase plan enables us to manufacture trains for the TEX Rail order under optimum conditions and, based on orders received, to extend and further expand our activities in the USA.'
Spuhler added that 'coming from Switzerland, we also feel right at home in the beautiful Utah mountains, and are very envious of the amount of snow that falls in the region.'