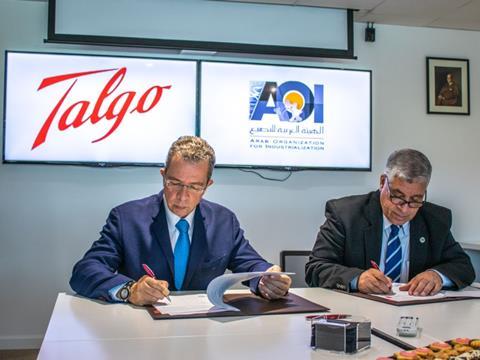 EGYPT: Spanish rolling stock manufacturer Talgo has signed a framework co-operation agreement with the Arab Organization for Industrialization for the joint development of capacity and performance improvement projects on the Egyptian rail network.
Signed in Madrid by Talgo CEO Jose Maria Oriol Fabra and the Chairman of AOI's SEMAF rolling stock factory Esmail Nagdy, the framework agreement provides for Talgo and SEMAF-AOI to explore options for the joint manufacturing of rolling stock which could be used in different market segments. These could include both long-distance and shorter rail services, within the framework of 'ambitious plans' to reduce travel times and improve the quality of public transport across Egypt.
The agreement is separate from Talgo's €158m contract awarded by ENR in April for the supply of six inter-city trainsets, which will operate on the main lines from Cairo to Alexandria and Aswan.