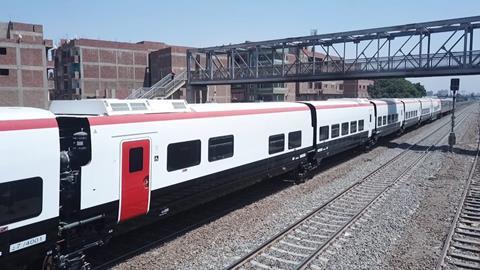 EGYPT: The first of the Talgo trainsets ordered by Egyptian National Railways for use on the routes from Cairo north to Alexandria and south to Aswan entered service on December 24.
Talgo said the new stock would increase capacity and service quality on the routes, while its lightweight aluminium coach design would reduce energy consumption per passenger.
In April 2019 Egyptian National Railways selected the Spanish company to supply and maintain a fleet of six 160 km/h inter-city trainsets. The €157m contract was financed by the European Bank for Reconstruction & Development, and includes eight years of maintenance at a depot which Talgo has built in Cairo.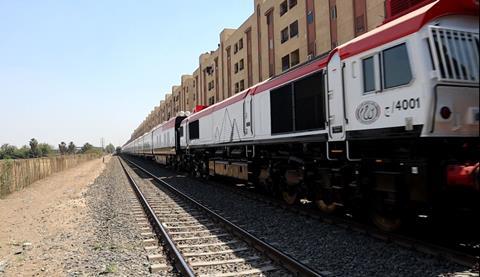 Each of the trainsets includes five first class and eight second class coaches, a buffet car and a generator car, giving a total of 490 seats. Talgo told Railway Gazette International that it is also providing the diesel-electric locomotives, manufactured by Progress Rail.
The trainsets draw on Talgo's experience with the high speed trains it supplied for Saudi Arabia's Haramain line.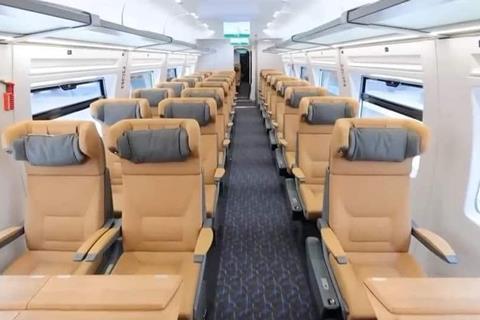 The ENR sets are certified to operate at temperatures of up to 50ºC, with pressure sealing to minimise sand ingress and powerful and redundant air-conditioning systems. The interiors include CCTV, wi-fi throughout and passenger infotainment system in first class.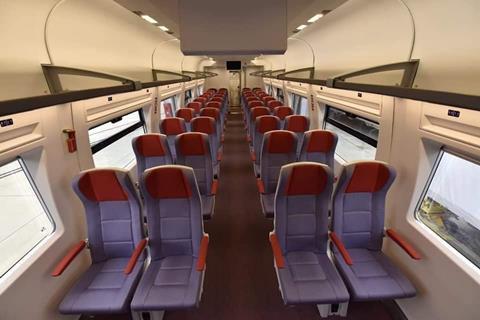 The trains are being manufactured at Talgo's Álava factory in Spain. The first was delivered to the port of Alexandria in March 2022, and the third and fourth trains arrived on January 2 this year.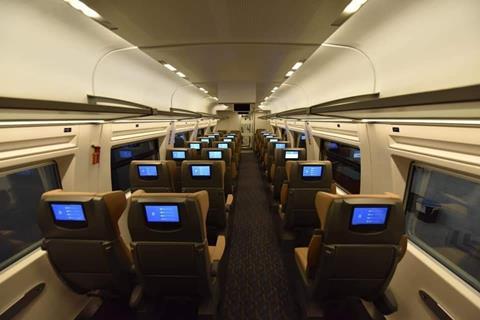 In August 2022 Talgo was awarded a second contract worth €280m covering the supply of a further seven trainsets for night services from 2024 and the provision of 15 years of maintenance.