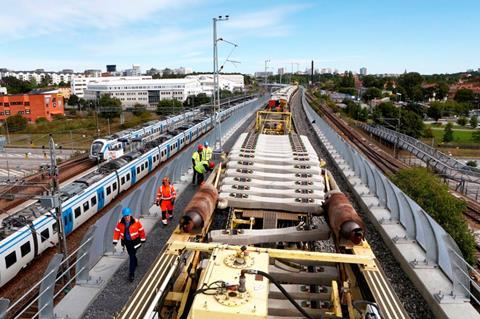 SWEDEN: National transport agency Trafikverket has awarded engineering consultancy Lloyd's Register a contract to provide third party assessment services for rail projects.
This includes the provision of independent assessment body and notified body assurance services to ensure technical interoperability and compliance with the Common Safety Method – Risk Evaluation & Assessment regulation.
The SKr28m contract announced on July 1 runs for two years with an option to extend for a further two years.
'This new agreement is testament to LR's expertise and excellent track record in the European railway sector', said Asle Martinsen, Transport Assurance Manager at Lloyd's Register. 'It follows a previous framework agreement for NoBo services for Trafikverket, where we delivered positive results and developed a good relationship over a three-year period.'