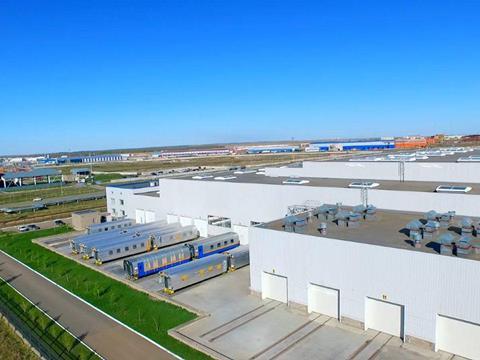 KAZAKHSTAN: Transmashholding has signed an agreement to acquire a 99% stake in coach manufacturer Tulpar-Talgo from national railway KTZ.
The agreement was signed at InnoTrans 2018 on September 20 by Director General of the Russian rolling stock manufacturing group Kirill Lipa and KTZ Chairman Kanat Alpysbaev.
The Tulpar-Talgo plant opened in 2011 to produce Talgo 250 trailer cars for KTZ. It currently has contracts to produce 1 200 long-distance passenger coaches for delivery in 2018-26, and another 120 Talgo 250 trailers by 2021.
TMH and KTZ have also signed memorandum of co-operation for the LokoTech-Signal business to modernise signalling systems and establish a signalling centre of competence in Kazakhstan.