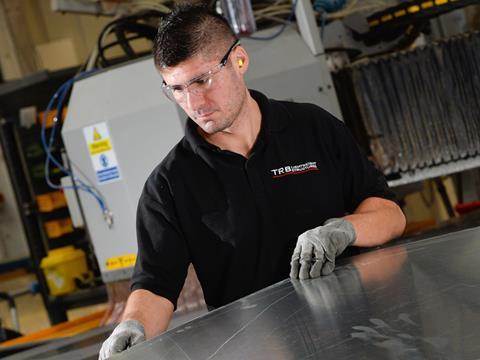 EUROPE: Train interior product suppliers TRB Lightweight Structures of the UK and Seisenbacher of Austria have announced that they are to co-locate staff and machinery to offer their design and manufacturing services closer to their customers.
The companies supply products including floors, partitions, ceilings, storage units, galleys and doors. 'Working with Seisenbacher, we now provide complete vertical integration of rail interior products within the UK', said Richard Holland, Managing Director of TRB Lightweight Structures. 'In addition, we can locate people and machinery in Seisenbacher facilities throughout Europe to provide local manufacturing, service and support.'
'Partnering with TRB enables us to offer local manufacturing to our customers with UK projects', said Werner Pumhösel, Head of Operations at Seisenbacher. 'Combining our many years of expertise in metal engineering and rail interiors with TRB's excellence in composites provides international train builders with a powerful partner'.