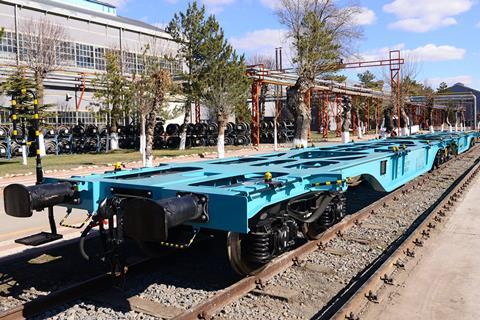 TURKEY: Three state-owned locomotive and rolling stock manufacturers are to be removed from the control of national railway TCDD and merged into a single new entity called Türasaş.
The merger, announced in the country's official gazette on March 4, will see locomotive manufacturer Tülomsaş, wagon builder Tüdemsaş and passenger rolling stock manufacturer Tüvasaş brought together as newly established company Türkiye Raylı Sistem Araçları Sanayii Anonim Şirketi, which will be owned and managed by the Ministry for Transport & Infrastructure.
The restructuring is the latest step in efforts to modernise Turkey's rail sector.
TCDD was itself restructured in 2016, becoming an infrastructure manager with responsibility for operations transferred to a stand-alone business unit, TCDD Taşımacılık.
This was followed by legislative changes in 2017 which allowed private freight companies to operate on the TCDD network. Similar reforms to allow private passenger services have long been discussed but are yet to be formally implemented.