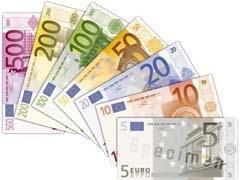 EUROPE: TÜV SÜD Rail announced the acquisition of the European Transportation Systems division of Norwegian-Dutch energy consulting, testing and certification company DNV KEMA on January 30.
DNV KEMA is focusing its activities on the energy sector, and TÜV SÜD Rail said the deal was an opportunity to expand its portfolio of services.
DNV KEMA TNS Europe has 60 rail specialists at its headquarters in Dresden and offices in Arnhem, Zürich and Hellerup. Its activities include traction power engineering, and certification of control and safety systems. DNV KEMA Rail Transport & Certification is accredited as a notified body.
'In TÜV SÜD, DNV KEMA has found a solid and well-known partner that has the ambition and commitment to grow the transportation activities over the long term,' said DNV KEMA Chief Executive David Walker. 'We have every confidence that both our former transportation colleagues and clients will strongly benefit from this new combination.'