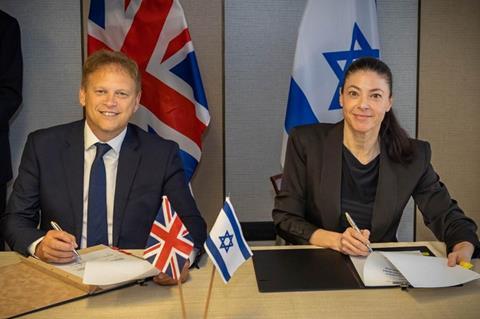 INTERNATIONAL: The UK's Department for Transport and Israel's Ministry of Transport & Road Safety have signed a memorandum of understanding to share expertise on large scale rail projects, which DfT said could lead to 'fresh business opportunities and potential new jobs'.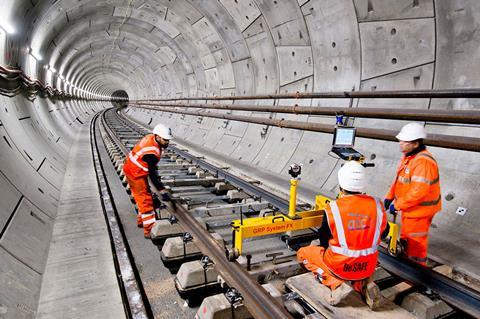 DfT's Crossrail International business, which provides strategic advice on the development and delivery of complex rail schemes, is to use expertise gained through the Elizabeth Line project in London to provide advice on design, safety and standards for new lines across Israel. Expertise on sustainable construction will also be shared by the two countries.
'Our aim is to share good practice, lessons learned and innovation to provide better outcomes and wider benefits for our respective societies', said Crossrail International CEO Paul Dyson.
Crossrail International has worked on projects in cities including Auckland, Hong Kong, Sydney, Tel Aviv and Toronto, and 'is extremely proud to be a partner of this MoU and to act as a conduit of UK knowledge, skills and expertise that will support the Israeli Ministry of Transport in the delivery of its transformational rail transit portfolio'.
Trade deal
In July the UK began negotiations to enhance its trade deal with Israel. This includes seeking improved access to major public sector contracts for UK businesses and boosting opportunities in the services sector.
DfT said the UK imported £144m of transport services from Israel in 2021, while Crossrail International is supporting Tel Aviv's transport development programme which includes light rail and metro lines.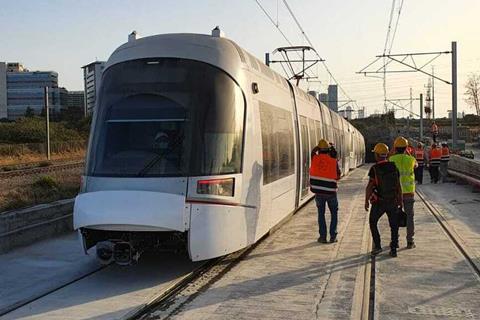 'Today's partnership further ingrains our commitment to a global Britain, helping our world-leading rail industry to extend its expertise to friends overseas, while unlocking fresh business opportunities to boost the UK economy', said Secretary of State for Transport Grant Shapps when he signed the MoU during a visit to Israel on August 24.
He said the MoU 'is a fantastic opportunity for our British engineers and advisers to share their ingenuity with Israel'.
Israel's Minister of Transport & Road Safety Merav Michaeli said 'transport is a national security issue. This is accepted and understood around the world, and I am happy to strengthen ties and enter into agreements with other countries that make Israel stronger.'
SHe added that he was 'confident that the know-how we have shared and the agreements we have signed will result in better transportation in both countries, and particularly greener, shared transport that the world needs so much as we face the climate crisis'.