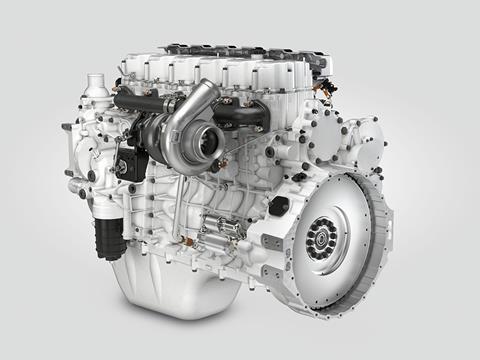 ENGINES: A 'co-operative partnership' for the development, distribution and servicing of diesel engines for rail applications was announced by Voith and Liebherr on December 13.
Liebherr is to supply several versions of its basic six-cylinder inline engine in the 500 kW class as well as components for exhaust gas after-treatment.
Voith is to offer the engines as part of its RailPack complete drive package for multiple-units and special purpose vehicles, and will be responsible for the overall system including distribution and servicing.
'By co-operating with Liebherr, we are offering our customers a modern and future-oriented solution for diesel engines in rail technology in conjunction with our new hydro-mechanical transmission', said Cornelius Weitzmann, Executive Vice-President & CEO Mobility at Voith Turbo. 'Together, we will achieve compliance with future exhaust gas regulations in rail traffic and thus make our contribution to higher efficiency and sustainability.'