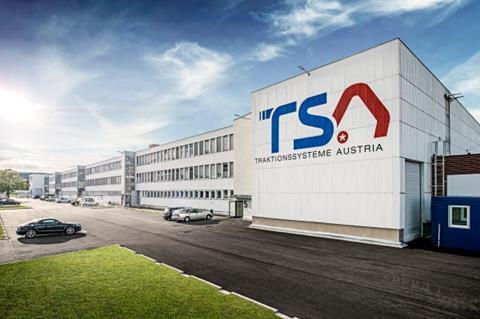 AUSTRIA: An agreement has been signed for Voith and PCS Holding to acquire a combined 59% stake in Traktionssysteme Austria.
TSA manufactures electric motors, generators and transmissions for rail and road vehicles, employing 380 people in Austria and a further 390 in Bosnia-Herzegovina, China, the USA and through a joint venture in India.
The agreement was signed in April 29 and completion is expected in the second half of 2020, subject to regulatory approval. The price was not disclosed.
TSA would then be owned by Voith Group, Stadler Chairman Peter Spuhler's PCS Holding, long-standing shareholder Duswald GmbH and TSA Managing Director Robert Tencl. Previous co-owner Dr Günter Eichhübl will remain as a Managing Director until June 30 2021.
Voith said this 'stable and strategically oriented' structure would provide TSA with easier access to new markets, technologies and financing opportunities.
'The portfolio and market position of TSA are an excellent addition to our drive solutions in the rail and commercial vehicles sector', said Dr Uwe Knotzer, President & CEO of Voith Turbo.
PCS Holding CEO Oliver Streuli said TSA was 'in an excellent position to benefit from the general trend towards electrification of drive technology in various industries'. The deal would provide PCS Holding with 'top technology' to support its long-term strategic investments, while co-operation with Voith would assist with development in new markets 'especially in the road segment'.