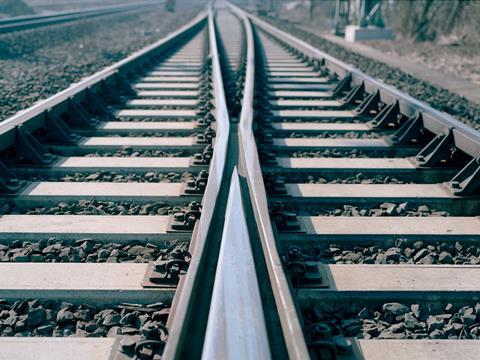 VOSSLOH: Reporting its half-year results on July 25, Vossloh Group announced that sales had increased by 4·6% to €437·1m from €418·1m for the first six months of 2018. An 18·6% increase in orders received to €568·9m had helped to lift the group's order backlog by 33·7% to €726·9m at the end of June.
A major contributor to the increase in sales was the company's Core Components division, thanks to the acquisition last year of Australian concrete sleeper manufacturer Austrak Pty Ltd from Laing O'Rourke. The division saw a 34·4% increase in orders over the first six months of 2019, which totalled €243·9m for the Fastening Systems business unit and €94·5m for Tie Technologies; this included a large order for concrete sleepers for a Rio Tinto mining project in Australia.
Vossloh's Customized Modules division has signed large framework agreements with Sweden's Trafikverket and Rete Ferroviaria Italiana with a potential value of €100m, which are only partially included in the €273·4m total for orders in the first half of 2019. The division's sales were down slightly on last year, with lower earnings from the UK, USA, Poland and Finland. Meanwhile, the Lifecycle Solutions division reported a 14·2% increase in orders to €60·7m.
Reporting on progress with its 'performance programme' announced on April 23, Vossloh explained that the group was looking for 'a sustainable increase in profitability and an improvement in self-financing capability', by reducing overheads and working capital. While the number of employees increased by 183 to 3 918 as a result of the recent acquisitions, 'a noticeable reduction' of around 5% is expected by the end of 2019, of which one-third has already taken place. Vossloh is also undertaking 'a thorough review of unprofitable or disadvantageous activities', some of which may be offered for sale. This particularly affects the global activities of its Customized Modules division.
Citing the performance programme, Vossloh explained that its EBIT for the first half-year had been 'adjusted for negative one-time effects, related almost exclusively to workforce reduction'. After a provision of €6·9m, the adjusted EBIT was €20·5m, down from €22·8m for the same period in 2018. The corresponding adjusted EBIT margin fell from 5·4% to 4·7%. Looking ahead, the group continues to assume total sales for the year of €900m to €1bn and an adjusted EBIT of between €50m and €60m, thanks in part to good prospects in the Chinese market.