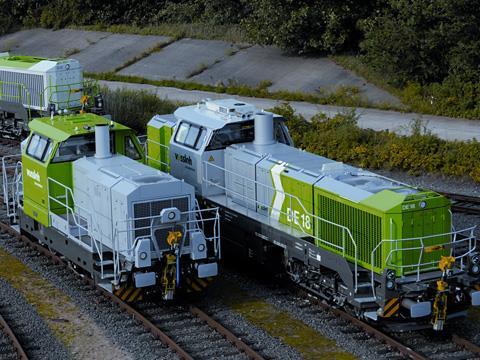 VOSSLOH: On April 24 Vossloh Group announced that it had secured its medium-term financing with the successful closing of a syndicated loan of over €500m.
The facility has been provided by a banking syndicate with 11 participants. The mandated lead arrangers and book runner are Bayerische Landesbank, Commerzbank, Landesbank Baden-Württemberg and SEB.
'The refinancing marks a significant milestone for the transformation of the group into a worldwide leading rail infrastructure company', said Chief Financial Officer Oliver Schuster. 'We have reached both medium-term financing security as well a maximum of flexibility. At the same time, we have improved our interest terms. The trust of our banking partners underlines that we are on the right path with our new strategy.'
The structured facility has a term of three years starting April 23, and includes €200m available in the form of a term loan and €300m as a revolving credit line. It will replace a bridging loan of €250m which had been borrowed in June 2014 to repay a US private placement and is timed to end in June 2015. Vossloh AG's current bilateral credit facilities will also be refinanced.