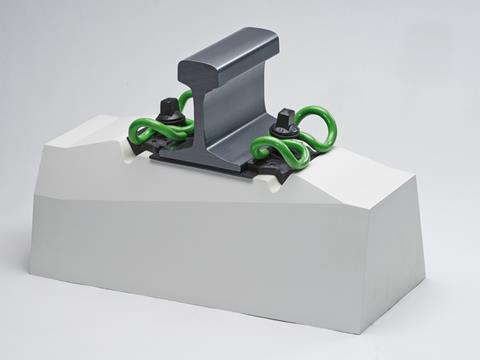 GERMANY: Vossloh AG shareholders approved a proposed dividend distribution of €1 per share at the annual general meeting held in Düsseldorf on May 9.
No dividend had been distributed for the fiscal years from 2014 to 2016 as part of the restructuring of the group. 'Paying a dividend is a visible and groundbreaking sign of the progress that we have made and will continue to make', said CEO Andreas Busemann.
Volker Kefer, Chairman of the supervisory board since 2017, and Ulrich M Harnacke, Chairman of the Audit Committee since 2014 and Deputy Chairman of the board, were re-elected. There are joined by new supervisory board members Anne Christine d'Arcy and Bernhard Düttmann, succeeding Wolfgang Schlosser and Ursus Zinsli. The six-member board is completed by the employee representatives Michael Ulrich and Andreas Kretschmann.
'The strategic alignment established the right parameters: the coming together of the divisions under the central idea of One Vossloh and the focus on track' said Busemann. 'Drawing on our rail expertise, which we have gathered over time, many innovative ideas and carefully selected partners, we will bring together the best of the analogue and digital worlds to offer our customers the best possible track availability.'