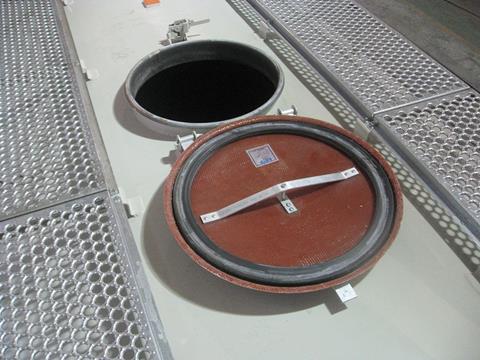 USA: Wabtec Corp has acquired Aero Transportation Products, which manufactures rolling stock components including glass fibre, aluminium and steel covers and doors for hopper wagons.
ATP's headquarters are located underground in a former limestone mine at Independence, Missouri, where the consistent temperature and humidity is ideal for glass fibre manufacturing. The company has annual sales of about $40m, mainly in the USA.
Announcing the acquisition on March 14, Wabtec said ATP would benefit from its worldwide presence in key freight markets such as Australia and South America.
'ATP's long history and commitment to delivering quality products and service to its customers, combined with Wabtec's commitment for growth, makes it a good strategic fit', said Wabtec President & CEO Raymond T Betler. 'In addition, ATP's engineering expertise, technology and proprietary designs will be a strong addition to our existing product development efforts.'