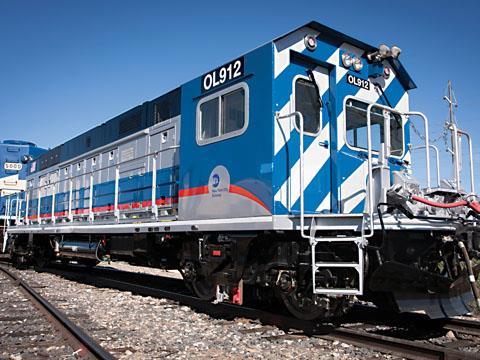 USA: Wabtec is to end locomotive production at the MotivePower plant in Boise, Idaho, by early 2020, with manufacturing to be consolidated at the former GE Transportation site in Erie, Pennsylvania.
'Decisions like this are never easy but will help simplify and optimise the company's manufacturing footprint in today's cyclical environment, as well as better position Wabtec for success', Wabtec said in a statement after the announcement on September 18. 'The company remains fully committed to all customer commitments and providing impacted employees with resources and benefits to manage the transition.'
MotivePower Inc is a wholly owned subsidiary of Wabtec Corp which was formed in November 1999 when Westinghouse Air Brake Company merged with MotivePower Industries. It specialises in the production and remanufacturing of diesel-electric locomotives, and more than 2 800 locomotives have been delivered from the Boise plant under various brands since 1972.
The city's Mayor Dave Bieter said 'MotivePower has been a proud part of Boise for decades and news of their closure was a bit like hearing about the loss of a friend. Unfortunately when companies are bought and sold, this kind of thing happens - though to MotivePower employees I know that is little consolation.'