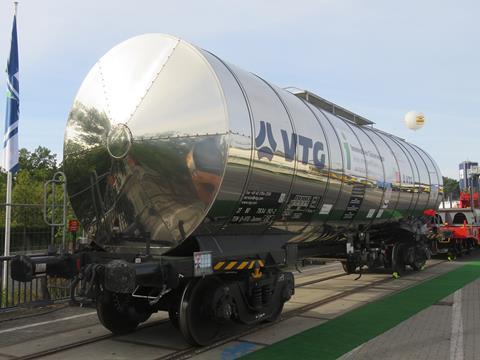 SWITZERLAND: Private markets investment manager SIG-i Capital and established leasing company VTG have formed Prio SA as a 55:45 joint venture which aims to acquiring a lease fleet of around 2 500 mostly new intermodal and tank wagons.
The deal announced on August 30 has been structured by Patrimonium Asset Management. KfW IPEX-Bank heads the banking consortium as sole bookrunner, mandated lead arranger, facility agent and hedging bank, arranging and underwriting debt financing of €211m with a 10-year term.
VTG will act as the fleet manager, with the wagons operating as part of its own fleet.
'We favour European wagon investments due to the attractive market structure characterised by cash flow visibility due to the long-term nature of end customer contracts and high barriers to entry', said Jakub Topp, Chief Investment Officer at SIG-i Capital. 'I am particularly excited about the long-term partnership with VTG that gives comfort to our investors that the wagons owned by Prio will be managed to the highest industry standards.'
KfW IPEX-Bank management board member Andreas Ufer said the bank was 'pleased to support our business partners on their innovative growth path with this complex financing'.