CZECH REPUBLIC: Wheelset and wagon component repair and maintenance company Vítkovické Železniční Opravny has recorded earnings just under KC120m in its first year of operation.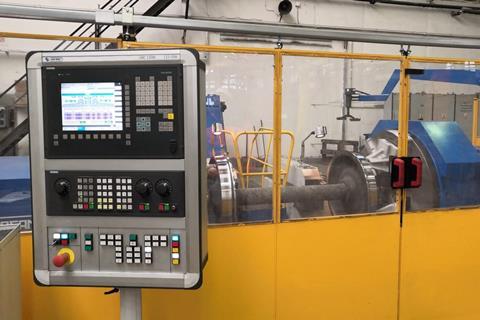 VŽO is part of the CE Industries group owned by Jaroslav Strnad, and has invested in developing a modern facility for the complete maintenance of wheelsets, including a specialised Hegenscheidt underfloor wheel lathe and equipment for diagnostics and pneumatic brake system maintenance.
'We started with a staff of eight in November 2018 and in our first months of existence reached about KC1·5m in turnover', said VŽO General Director Pavel Maroušek. 'Last year, our staff grew to 120 employees, which corresponded to sales. This year, we're forecasting growth up to KC160m.'
It is current focusing on the Czech, Slovak and Polish markets, with plans to win new customers and broaden its services to provide tank wagon repairs, which will lead to the further recruitment of new staff.
'Our goal is to reach a three-shift system', said Maroušek. 'Obviously, we realise that this will be a challenge considering the current job market situation, however, we will rely on our fair approach to people, competitive wages and above-standard benefit packages.'