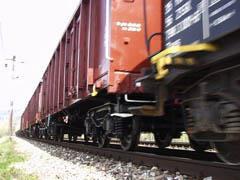 FRANCE: Wheel and axle supplier GHH-Valdunes entered the wheelset maintenance business with the inauguration of a dedicated workshop in June.
Located at its existing Trith-Saint-Léger production near Valenciennes, the European Wheelset Centre is focused primarily on the market for wagon wheelsets. Liberalisation of the rail freight sector across Europe in recent years has seen the emergence of many new operators who are looking for suppliers and contractors offering a fast and high quality service at low cost.
With European regulations introducing the certified Entity in Charge of Maintenance from May 2009, the maintenance market which had been dominated by state-owned incumbents is starting to open up; GHH-Valdunes estimates that it could eventually be worth as much as €18bn a year.
EWC will offer services over a 800 km radius, covering France, Benelux, Germany, Switzerland and northern Italy. It is designed to overhaul more than 100 types of wheelset, with a target time of 15 days, including transport.
GHH-Valdunes is already negotiating with several potential customers including SNCF, SNCB and wagon leasing group Nacco. The company expects its turnover from service activities to rise five-fold to €10m/year by 2014.