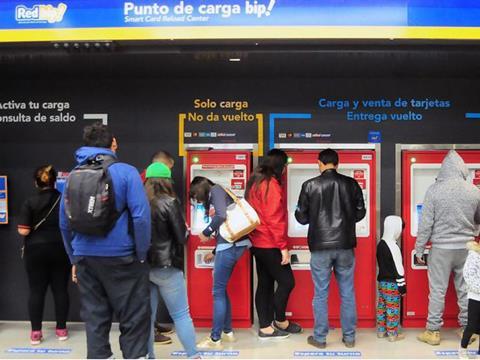 Chile: SICE and software partner GMV are supplying 80 standard and 150 compact customised ticket vending machines for the Santiago metro.
Europe: RB Rail has awarded ETC Transport Consultants a €499 340 contract to prepare short, medium and long-term operational plans for the future Rail Baltica line.
France: SNCF has selected Giro and Sopra Steria to supply operations management and scheduling software for the Transilien network around Paris.
Spain: The Andalucía region has a awarded GPO and Metropolitano de Tenerife a €1m contract to provide technical assistance for dynamic trials and commissioning of the Cádiz tram-train, and supervision of initial operations.
Sweden: SJ is to deploy Trimble's R2M remote diagnostics and C2M condition monitoring systems to improve its real-time analytics capability.