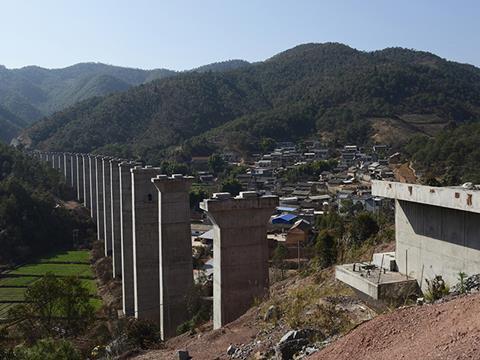 THAILAND: The Thai cabinet approved on November 17 the governance model for the planned north-south standard gauge network, being developed in partnership with China. Construction is due to begin in the middle of next year.

Forming part of a trans-ASEAN corridor linking Kunming in southern China with Laos and the gulf of Thailand, the 873 km of double-track 1 435 mm gauge main line would link Nong Khai in the north of Thailand with Bangkok and Map Ta Phut on the south coast. The cabinet approval builds on a memorandum of understanding signed between the two countries in November 2014.

Under the framework agreement, Chinese entities will be responsible for undertaking a final feasibility study, railway design, civil work and railway fit-out. The Thai side will take on environmental and social impact assessment, land acquisition, general engineering tasks, power supplies and the procurement of construction materials.

In the operating phase, the Chinese would be in sole charge for three years after opening, before a four-year transition phase would gradually hand more control to the Thai authorities. From seven years on, Thai officials would operate and maintain the network, with help from Chinese advisors on an ongoing basis.

The framework makes provisions for both countries to contribute to funding the railway; the Thai government will allocate funds from the national budget while China's export-import bank and the Asian Infrastructure Investment Bank are other potential sources. The project budget is expected to be around US$9bn.