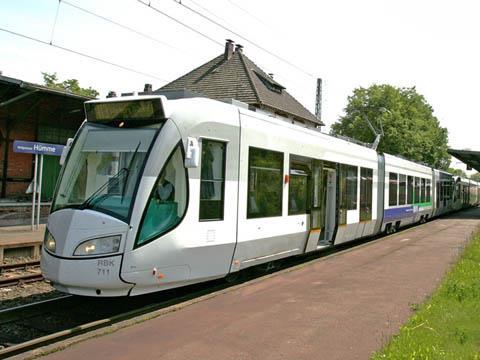 SPAIN: The Andalucía regional government has awarded Sacyr and Prinur a contract worth €52·8m to undertake civil and track work on the 5·8 km San Fernando - Caño Zurraque section of the tram-train route linking Cádiz with Chiclana de la Frontera. Work on this section with eight stops is due for completion within 23 months, including two bridges and a cycle path along the alignment outside the town centre.
The project involves the construction of a total of 13·6 km of new infrastructure from San Fernando to Chiclana, serving 17 stops. From Cádiz to San Fernando tram-trains will run on 10·5 km of ADIF infrastructure serving five stations.
End-to-journey times will be just over 30 min and there will be a potential market of 233 500 people living within a 500 m radius of the stops.