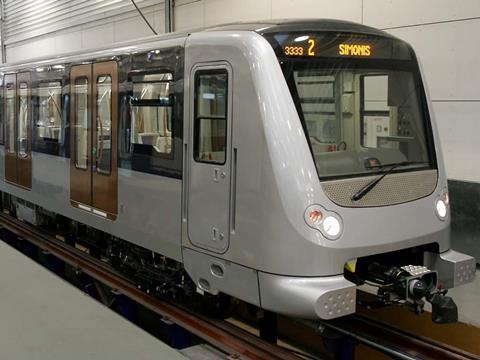 BELGIUM: Brussels city transport operator STIB has awarded CAF a 12-year framework contract for the supply of metro trainsets. The agreement announced on August 2 covers a firm order for an initial 43 trainsets worth €353m to be delivered from 2019, with the option for STIB to order up to 47 additional trainsets during framework period.
The trainsets have been ordered a part of a wider project to modernise the metro, starting with lines 1 and 5. CAF said the 'cutting-edge trains equipped with state-of-the-art technology' would be ready for the planned migration from the metro's current signalling system to CBTC.
STIB had previously awarded CAF a contract to supply 15 trainsets in 2004, and this was followed in 2009 by an order for an additional six trainsets. These are now in service on metro lines 1 and 5.
CAF said the latest order means it has won contracts worth in excess of €2bn during 2016, taking its backlog to more than €6·3bn.