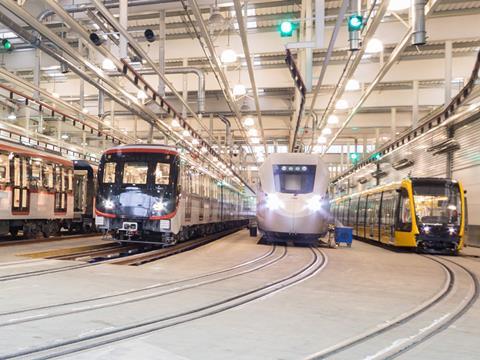 UK: CAF announced the acquisition of UK transport, infrastructure and environmental consultancy BWB Consulting on July 12, saying the Nottingham-based company would play a 'major role' in the Spanish rolling stock manufacturer's plans to diversify and expand in English-speaking international markets.
The phased transaction will take place over the next three years. Terms were not disclosed. BWB is to remain a standalone business alongside CAF Group's existing turnkey engineering subsidiary, and the management team will be retained.
'BWB Consulting is an example of British engineering at its best', said Josu Imaz, Director of Corporate Development at CAF Group. 'We have ambitious plans to diversify our business, to broaden our turnkey engineering activities, and we foresee that BWB will play a particularly significant role in this strategy.'
BWB has offices in Nottingham, London, Birmingham, Manchester, Leeds, Cambridge and Northampton. It has more than 300 staff and turnover of more than £23m.
'Having grown the business significantly, the challenge for us was how best to secure the resources necessary to properly exploit the opportunities that our track record of delivery has opened up', said BWB Group CEO Steve Wooler. 'We believe there is a once in a lifetime opportunity for BWB, over the next decade or so, to play a leading role in digital engineering, smart cities, and colossal investment in infrastructure, not just here in the UK but across the world. Becoming part of a hugely respected business like CAF not only unlocks the door to that opportunity, it materially extends BWB's horizons.'