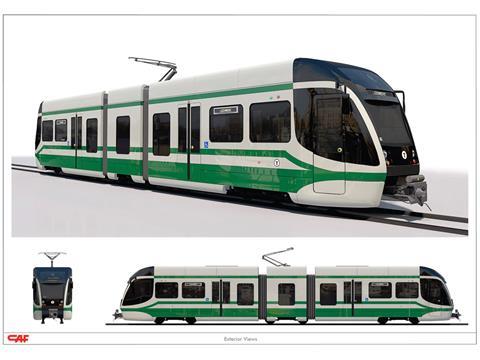 USA: The Massachusetts Department of Transportation board approved a $118m contract on May 14 for CAF USA to supply 24 light rail vehicles for Massachusetts Bay Transportation Authority's Boston Green Line, including the Green Line Extension project. About half of the cost is to be met by a Federal Transit Administration New Start grant. Deliveries will run from the end of 2017 until the end 2018.
The 70% low-floor LRVs are designated Type 9 by MBTA. They will have 'dynamic computer-controlled lighting, heating and cooling', and will meet the latest ADA accessibility requirements with four wheelchair/pram spaces. All priority seats will have space underneath to accommodate assistance animals or mobility equipment. CCTV will cover the passenger areas, doors and track.
CAF is to produce the bodyshells in Spain, with final assembly and testing at its plant in Elmira, New York, to comply with Buy America regulations.
MassDOT plans to award a contract later this year for 74 metro cars for the Red Line and 152 for the Orange Line.