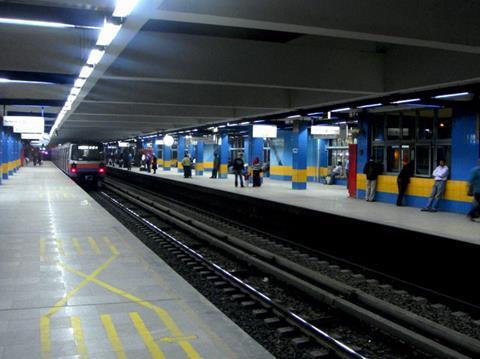 EGYPT: The European Bank for Reconstruction & Development has agreed to provide a €100m loan to the National Authority for Tunnels, which will support the procurement of 13 trainsets to be used on Line 2 of the Cairo metro.
The supplier would also maintain the trains, which are intended to increase the capacity of Line 2 by 23%. The project would also include an on-site training programme for unemployed young people.
The loan is being funded through the EU Neighbourhood Investment Facility, the German Ministry for Economic Affairs & Energy, the EBRD's southern & eastern Mediterranean Multi-Donor Account and the EBRD Shareholder Special Fund.
As part of its work in Egypt, the EBRD intends to help increase private-sector participation in urban transport.