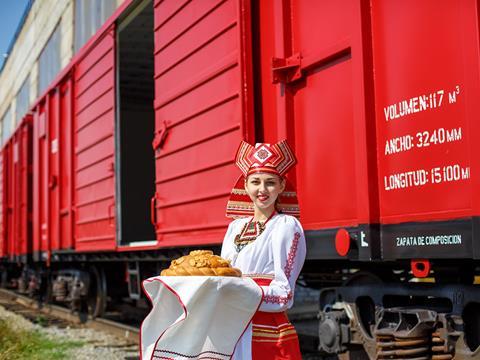 CUBA: Russian rolling stock manufacturer RM Rail has signed a contract to supply a further 225 wagons to Cuba, following on from 363 wagons which were delivered last year.
The latest order covers 50 sugar hopper wagons, 70 60 ft container flat wagons and 105 covered vans. The 1 435 mm gauge designs were developed in-house by RM Rail to Cuban standards, using Janney couplers as well as corrosion-resistant steel and specialised paint to protect against the tropical climate.
Deliveries are scheduled for the third quarter of 2017, with final assembly to be undertaken by RM Rail staff at the port of Habana. The order is backed by Eximbank of Russia and the Russian Agency for Export Credit & Investment Insurance.
'Continued co-operation is the best proof that the work started last year was evaluated as efficient by both parties', said RM Rail Deputy General Director Andrei Vodopianov on March 6. 'We plan to further expand the volume of exports, including to Cuba, and seek new promising areas for mutually beneficial co-operation.'