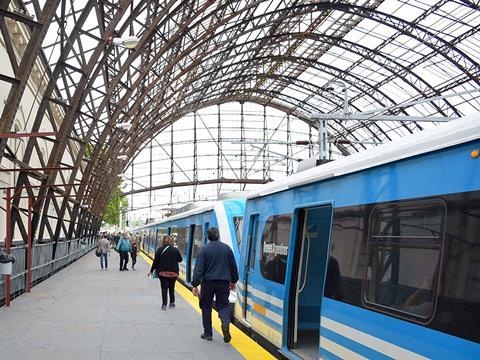 ARGENTINA: The Ministry of Transport has awarded a consortium of Alstom (58%) and POSE (42%) a €90m contract to modernise the signalling on the Avellaneda – La Plata, Temperley – Bosques – Berazategui and Bosques – Villa Elisa sections of the 1676 mm gauge Roca commuter network in Buenos Aires.
Alstom will supply its Smartlock electronic interlocking and Iconis centralised traffic management technology, install automatic train stops and undertake design, engineering, testing, integration and commissioning.
POSE will be responsible for civil and electrical works, including construction of the control and operations centres, equipment installation, fire detection and protection systems, copper and fibre optic cable networks and level crossing equipment.
The two companies will jointly carry out field tests, commissioning and warranty support.