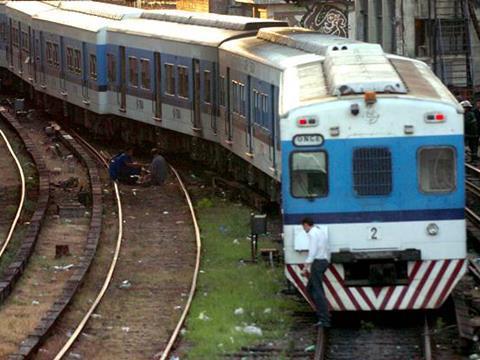 ARGENTINA: During an official visit to Madrid last month, Minister of the Interior & Transport Florencio Randazzo met with Argentinian railway professionals currently working in Spain, hoping that they would consider returning to their native country to apply their skills to the government's ongoing railway investment programme.
'We have embarked upon an intensive programme of investment in track, rolling stock, signalling and station refurbishment', said Randazzo, 'but it is human resources that will make the difference'.
Randazzo also met with Spanish Development Minister Ana Pastor, ADIF President Gonzalo Ferre and Renfe President Julio Gómez-Pomar, as well as visiting the Renfe rolling stock maintenance workshops at Villaverde Bajo and the Spanish national operator's driver training school. ADIF and Renfe have formed a bilateral working group with their Argentinian counterparts, ADIF and Sofse, looking to share best practice in staff training, infrastructure management, operations, safety and IT.